The granite we are talking about today is Copper Canyon!
Copper Canyon is quarried in Brazil.
Other names for Copper Canyon are Carmel Brown, Brown Caramel and Cooper Canyon.
Photo Photo source.
It's a beautiful granite that can change quite a bit from bundle to bundle (so be sure to pick out your exact slabs)! Overall it's a carmel brown color with rust veining. It has areas of cream and grey. Some slabs even have quite a bit of a green vein running through it.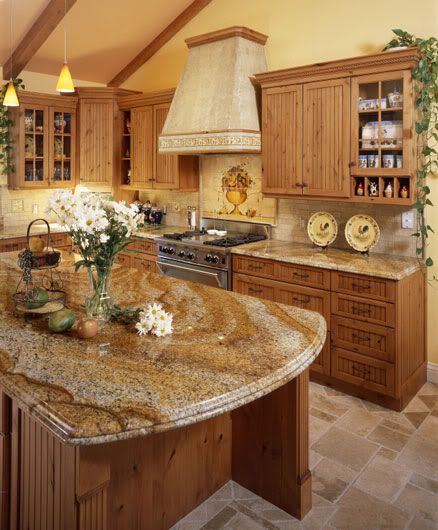 Copper Canyon is available in 2 cm and 3 cm slabs.