Silver Travertine is quarried in Italy.
In this post we will be focusing on Vein Cut Silver Travertine. The Vein Cut slabs are really popular right now.
Vein cut is the linear pattern. To read the difference between Vein Cut vs Cross cut go
here
.
Silver Travertine is a beautiful warm and grey stone. There are quarries Turkey and Iran that produce a silver travertine as well, but what we mainly use here is the Italian Silver Travertine.
Beautiful conference room, they made the floor and table base the focal point instead of the actual table. It's a great look.
Other names for Silver Travertine include: Siena Silver, Silver Screen, Ocean Silver and Amorium Silver.
Here's a picture of the block of travertine before it's been cut and processed.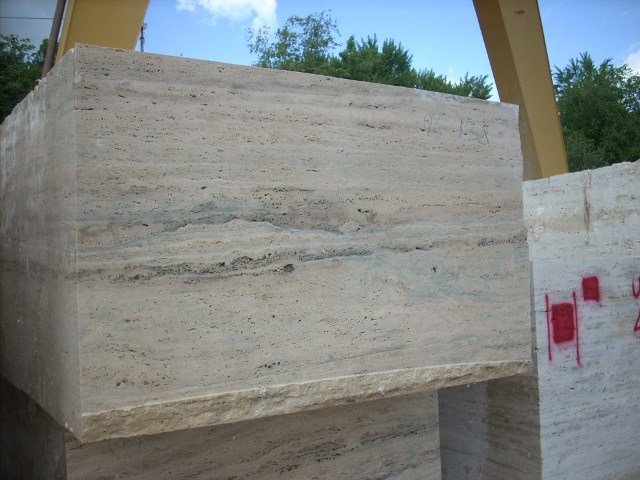 Incredible sink and bathtub from
Stone Forest
that are made from blocks of Silver Travertine.
Usually we see Silver Travertine used in pretty contemporary spaces. As you can see in the photo below, it doesn't have to be the case. This stone looks great with the
Ogee edge detail
and with the more southwest looking tile.
Silver Travertine is available in 2 cm and 3 cm slabs as well as tile.