New Caledonia granite is quarried from a bedrock quarry in Brazil.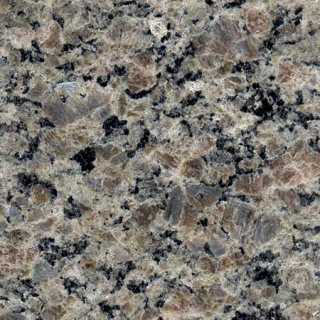 It is a fairly consistent granite in it's pattern and coloring, but I would still recommend selecting your exact slabs when possible.
Other names for New Caledonia include: Caledonia, Ocre Itabira, Brown Itabira, Nara Caledonia, Dark Caledonia and Silver Brown.
New Caledonia is available in 2 cm and 3 cm slabs.