Rosso Levanto
is a
marble
Serpentinite that is quarried in Turkey.
In America and China serpentinites are sold commercially as marble. So if you go into your local slab asking for Rosso Levanto serpentinite they may look at you like you are crazy. :)
Rosso Levanto is a dark red colored stone with white and or cream veining. Sometimes it can lean on the brown side and sometimes you will find slabs with a bit of green veining or gold veining.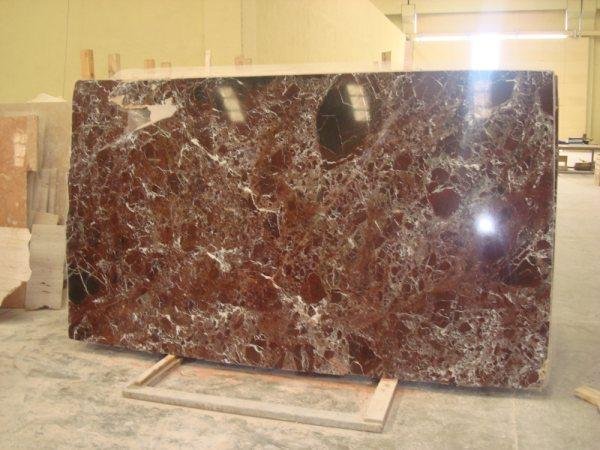 Photo source.
Photo source.
Other names for Rosso Levanto are: Red Levanto, Rossa Levante, Rosso di Lepanto, Rossolavane, Rosso Lavanto, Rosso Lepanto, Rosso Levano, Rosso Levante, Rosso Levantino, Rosso Levanto, Rosso Levanto Classical, Rouge Levantin, Rouge Lewanto, Roter Lepanto, Roter Levante-Marmor.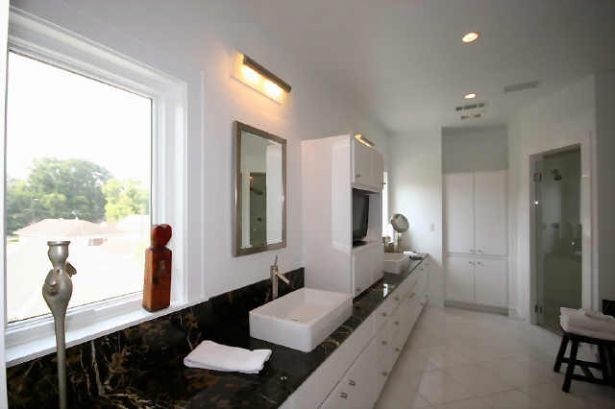 Photo source.
Rosso Levanto is available in 2 cm and 3 cm slabs as well as tile, carved sinks, etc.